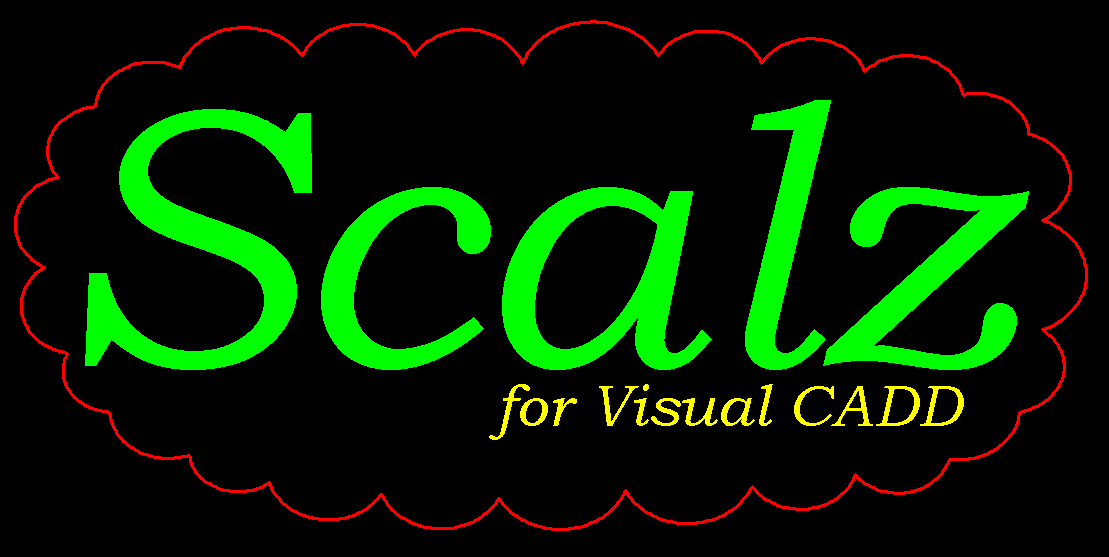 Scalz is an add-on collection of useful tools and utilities for Visual CADD. See our About Page for more details.
Everyone
Architects
Engineers

Tile Printing
Find & Replace Text
Batch Print to PDF/Printer
Batch Convert DWG/DXF
Reshape Text
Stretch Text
Find/Remove Duplicates
Equal Space Tool

Revision Cloud Tools
Bubble/Mapping Tools
Quickly Change Scales
Match Scale Tools
Auto Cover Sheets
Auto Place Text
Combine Text Lines
Area to Text Line

Arc Length Dimensions
Iso Fillet
Iso Circles
Iso Dimensions
Extrude Tool
Circles to Points
Circle Resize
Cantenary Tools

Surveyors
Designers/Artists
Drafts People
Linetypes with Text
Import Point Data
Export Point Data
Hachers Tool
Text Along Curves
Define Quick Zooms
Hide Layers of Selected
Arcs by Length
Freehand Tool
Spray Paint Tool
Sketch Tool
Create SVG/HTML
Radius Shade Tools
Arrow Tool
Create VCD's From Layers
Match Characteristic Tools
Bisect Tool
Symbol Editor
Project Perspective Points
Entity Length Leader Tool
Quick Leader Ribalog
Tangent Circle Tool
Spiral Tool
Align Text and Leaders
New - Scalz Help On-Line: Complete Help file.
Thank You for Considering Scalz for Visual CADD